EVERY VERSION COMES WITH NEW IMPROVEMENTS!
With ColorGATE Productionserver, you always remain at the cutting edge of technology. Our regular updates provide you with new functions that simplify your work, improve your printing results, and save you money. With new modules and innovative features you improve your printing results, your color management and your margin!
Also, the number of supported devices increases with every version. To find out which version you need for your device, please check our list of supported devices.
To find out what you might miss when staying with an older version, you should check our list of benefits. You will find the highlights of each Productionserver version there, from version 9 to version 22!
Upgrade now and make your working day a lot easier!
WHY YOU SHOULD GET AN UPGRADE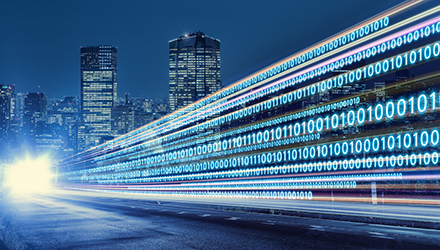 Higher Processing Speed
Process your RIP and print jobs faster with every version and get a higher marging - just by updating your software!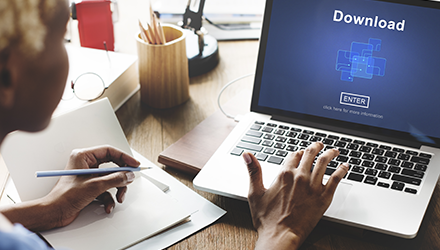 Software Licensing
No need to wait for your hardware dongle! With fast and easy software licensing, you can start using Productionserver right away!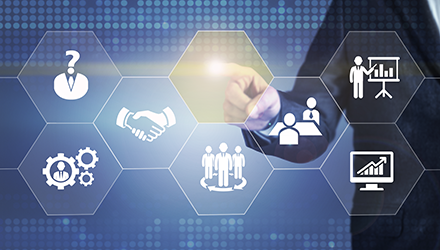 New Modules & Features
Every version comes with new modules and features to make your working day easier, your results better and to improve your ROI.
Discover the Highlights for each Version:
Version 10
Version 20
Version 21
Version 22
Version 23
ALL VERSIONS
Adobe PDF Print Engine
Version 4.2
Version 5.5
Version 5.6
Version 6.0
Version 6.1
Inprovement of processing speed (compared to previous version, varies depending on file type and device)
±70%
±410%
±20%
***
±15%
Number of supported devices
1.500+
1.700+
1.800+
1.850+
1870+

PRODUCTIONSERVER 10

Improved gamut mapping for smoother gradients, more sturated colors and higher contrast
x
x
x
x
x
Improved print quality through new screening method: Error diffusion
x
x
x
x
x
Easy sharing of jobs between different printers: job send to function
x
x
x
x
x
Extended profiler settings and new multicolor modes for better untilization of the printer's gamut as well as the intelligent use of gamut enhancing colors
x
x
x
x
x
Rapid Spectro Cube: measuring technology for non-paper substrates
x
x
x
x
x
Tailor-made software solutions for industrial application areas: Ceramics, Décor, Textile and Packaging
x
x
x
x
x

New modules*:

Job Backup Module: saves all relevant data and settings on a job level
Channel Redirection Module: allows to send print data flexible to different printheads
Fingerprint Module: enables the creation of a digital reference of a physical production
Out of Gamut Module: shows expected color deviations in form of a heatmap for quick and easy assessment
Digital Front End Profiler Module: includes the linearization into the ICC profile for use in 3rd party applications

x
x
x
x
x

PRODUCTIONSERVER 20

Software licensing for quick and easy logistics – no need to work with a physical dongle anymore
x
x
x
x
Subscription pricing for industrial products: always-up-to-date software with predictable costs
x
x
x
x
Extended InkSaver options for even greater savings
x
x
x
x
Updated user interface, thoroughly revised in terms of responsiveness, simplified handling, clearer dialogs and general look and feel trough modernized UI elements
x
x
x
x
PANTONE® and freieFarbe support: preinstalled libraries for use with our Color Replacement Module
x
x
x
x
Numerous new functions for the linearization and profiling wizard in order to deliver better results on inhomogeneous surfaces and for multicolor usage, as well as provide extended control over used inks and gray/black generation
x
x
x
x
Automatic white generation when printing on dark substrates, e.g. a black shirt
x
x
x
x

New modules*:

Spectral Spot Module: work with spectral spot color definitions (CxF/4) and access your PantoneLIVE® account directly from Productionserver
Retouch Module: last-minute Photoshop corrections directly on the print files, without changing the original data. Color correct preview even for multichannel files
Rest API Module: a web-based interface with which the Productionserver can be controlled remotely – the most advanced way to automate your workflow
Color Correction Loop Module: iterative and automated color corrections on a job level

x
x
x
x

PRODUCTIONSERVER 21

Extended Unicode support: No more limits on naming conventions, characters, and languages
x
x
x
Full automated printer calibration, characterization, reference generation and re-run setup including necessary color corrections**
x
x
x
Texture Printing: produce tactile printouts the way you want it. Import a file with gloss and/or height information and set up slicing, used inks and printer specific options quick and easily**
x
x
x
Rapid Spectro Cube LED: Reengineered for better handling and more flexible use, and all-around renewed lighting technology for even more accurate and consistent color capturing
x
x
x
Various improved Modules, e.g. Fingerprint support for light colors, full gamut option for profiler, improved System Backup, more flexible and user friendly generation of retouch files, Color Correction Loop for design series and many more
x
x
x
Enhanced preview when working with transparencies, colored substrates and XClr color modes
x
x
x

PRODUCTIONSERVER 22

Completely revised MIM management: easy addition of relevant information, new file format, easier import and export, better overview
x
x
Subscription Pricing for all software products
x
x
2.5D basic technology
x
x
Extension of the REST API Module: Support of droplet separation curves, Color Correction Loop Module and Proofgate
x
x
Enhancement of the Cost Calculation Module: The media type "Item" can be used to generate cost reports on unit costs
x
x
New channel preview: Showing the different separations, for example to check white generation
x
x
Job positioning in the media preview (v22.10): A new toolbar allows numerical positioning and scaling in the media preview. It is also possible to scale and position manually with the mouse.
x
x
Custom background color for media preview (v22.10): add a background color to your job to see how it will look like on a colored substrate
x
x
Custom targets: save your own targets for later use, easy access via pull-down menu
x
x
New feature in xClr Profiler: Process colors and gamut-enhancing colors can be combined manually or automatically, maximizing color gamut
x
x

PRODUCTIONSERVER 23

Possibility to create web tickets directly in Productionserver
x
Improvement of the "Cropping" function: crop jobs automatically, configure Hotfolders to apply the new cropping modes, the cropped area is darkened now
x
The CrossXColor library was updated to V1.20.3: Increased compatibility and performance
x
See in the program settings whether the license is used in online or offline mode, and change the usage mode if required
x
Improvement of User Interface: select multiple jobs when restoring backups, open Existing linearizations and profiles directly from the MIM administration, the module info dialog now shows all modules that are available with the current license
x
Fingerprint with Color Correction Loop Module: apply automated color corrections when printing reruns with Fingerprint production files
x

REST API with new functions:

Create and edit containers
Provide the resolution and the format of the output file as pixel specification
Separation curves from the profile settings dialog
Delete MIMs and profiles

x
Fingerprint Module supports PDF files: create Fingerprint Production Files (.fpf) from PDFs
x

Color Replacement:

Implementation of the "Spot Colour Tone Value" algorithm for calculating spot color gradients according to ISO 20654
Implementation of an improved method for merging spot color replacements into the output color space

New Pantone color tables
x
*Can be purchased optionally
**Exact scope depends on used equipment
*** Better processing speed with Intel Alder Lake processors
**** PS 22 supports Adobe PDF Print Engine 5.7, 22.10 supports version 6.0