Take your surface decoration to the next level with ColorGATE!
Welcome to the exciting world of surface decoration, where ColorGATE takes your digital printing experience to the next level!
When it comes to decorative products, achieving precise color accuracy can be quite a challenge. Varying natural materials and complex production processes can make it difficult to bring your creative visions to life. But fear not! ColorGATE provides you with the perfect tools to seamlessly adapt your digital designs to the ever-changing conditions of this dynamic industry.
Why go digital?
The décor industry has already embraced the wonders of digital printing in many areas. And the reasons are crystal clear: digital printing allows you to transform décors with a simple click, drastically reducing the time and cost associated with complex setup procedures.
Accurate color management is the cornerstone of our approach. It helps minimize production hiccups caused by manual testing and color adjustments, while enabling lightning-fast reproduction of existing decors. In short, it's a win-win scenario that saves time and money.
Discover Decór Productionserver
Whether you're an end user, an ink manufacturer or a printing system manufacturer, ColorGATE's Decór Productionserver is your ideal companion in the world of decorative printing.
Would you like to know more? Reach out!


ELEVATE YOUR SURFACE DECORATION!
CONSISTENT PRINTING
Maintaining consistent color is a pivotal element in the realm of digital surface decoration. It guarantees that your end product maintains its visual integrity from the initial run to subsequent reproductions. ColorGATE offers carious solution to support you in achieving consitent color from print to print, on different printers and at different production sites.
ColorGATE's Décor Productionserver is equipped with powerful tools that enable you to produce color-correct prints easily and reproduce them with accuracy. Combined with the Fingerprint technology and Color Correction Loop Module you will reach new heights in consistency, easily reproduce designs and you can achieve automated color correction during printing.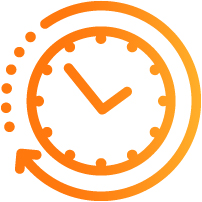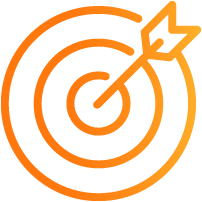 COLOR QUALITY
Exceptional color quality plays a key role in digital surface decoration. To achieve uniformity in the final product, it's imperative to carefully manage tight tolerances. The consistent appearance of products is not just a preference, but a necessity to maintain a brand's image and meet customer demands.
Fortunately, ColorGATE offers a range of functions to support color quality. These include the use of color profiles based on the specific hues used, predictive tools for dealing with out-of-gamut scenarios, and the revolutionary Fingerprint technology. These essential tools ensure that each and every product stands out and meets the highest standards, every time.
PROCESS AUTOMATION
Efficient surface decoration depends on process automation, as it not only minimizes the potential for errors, but also significantly increases overall productivity. This is where the capabilities of tools such as ColorGATE's REST API and Fingerprint technology really come into their own.
The REST API seamlessly integrates ColorGATE's Productionserver into your existing workflows, online shops, ERP or SAP systems, creating a seamlessly connected and highly efficient workflow. This integration results in a streamlined process that optimizes resource allocation and increases operational efficiency.
At the same time, Fingerprint technology, coupled with the Color Correction Loop module, acts as a vigilant guardian against color discrepancies. By quickly identifying and correcting color deviations, it contributes to significant time and resource savings. And the benefits of process automation go beyond error reduction and increased productivity.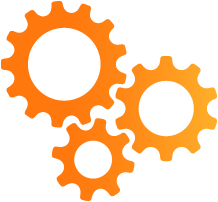 THIS MIGHT ALSO BE INTERESTING FOR YOU