OPTIMIZATION OF CERAMIC PRODUCTION
We offer you the perfect solution for the true-color reproduction of your creative design right through to the finished ceramic product. Thanks to our ultra-fast measurement technology, we precisely capture challenging surfaces to ensure accurate color reproduction. Even if you have multiple production sites, our solutions enable coordinated color management. This enables you to achieve identical results on different glazes and production lines.
Another advantage of our technology is the fast reproduction of ceramics without the need for lengthy color adjustments. With our system, you can perform ceramic changes quickly and efficiently, resulting in significantly reduced production times.
Our goal is to provide you with the tools to efficiently complete your ceramic printing projects with high quality. Contact us today and discover how we can help you optimize the color accuracy of your ceramic production. Together, we'll make your vision of accurately reproduced color a reality - from creative design to finished product.


WHAT WE HAVE TO OFFER
COLOR ACCURACY
At ColorGate, we place great emphasis on color accuracy in ceramic production. Our solutions ensure that your ceramic products have the exact colors you want from creative design to finished product. Our ultra-fast measurement technology accurately captures textured, glossy or colored surfaces and ensures consistent color accuracy across different glazes and production lines. Learn more about our ultrafast measurement technology here. Thanks to this technology, you can reproduce decors quickly and reliably, without tedious color matching. Contact us today and we will work together to optimize color accuracy in your ceramic production.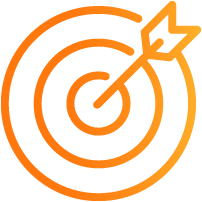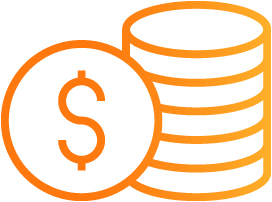 SAVE COSTS
Through our cross-site coordinated color management, we not only guarantee consistent results on different surfaces, but also help to reduce costs in your ceramic production. By ensuring that colors are accurately reproduced, we minimize the need for laborious manual color matching and quality control. This results in more efficient use of resources and significant savings in time and costs. You can be confident that our solutions will not only deliver high-quality results, but also significantly reduce your production costs.
More quality - lower costs. Start using our solutions now and discover how you can optimize your ceramic production.
COMPATIBILITY
Thanks to our innovative solutions, you have the flexibility to respond quickly to changes and requirements in ceramic production. With our solutions, you can use your system to quickly and easily adapt products and implement new designs.
Thanks to our flexible technology, you can also easily use different glazes and production lines without compromising color accuracy. You get consistent results, regardless of finishes or locations.
With us, you can turn your creative ideas into reality and quickly respond to customer requests. Discover the flexibility of our solutions and maximize your production capabilities.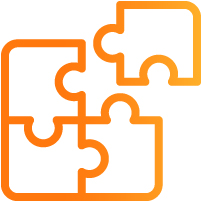 First total solution for digital ceramics tile production
Complete workflow and color management system dedicated to ceramic production environments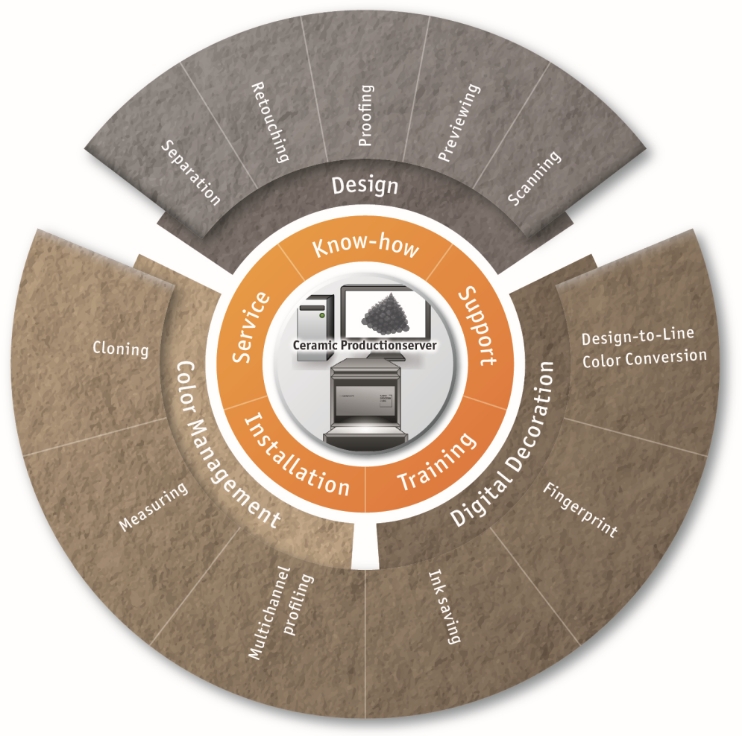 Matching products