ColorGATE & OKI - The Perfect Solution
The OKI Pro 9000 series / 1040 / 1050 are excellent, versatile, compact, cost-efficient printing systems.
ColorGATE Productionserver adds color accuracy and consistency, plus an array of technology and features that make daily production much easier and efficient.
The combination of the two is a short-run, on-demand digital printing center that solves many production challenges: flyers, validation proofs, mock-ups, textile transfers, labels and more!

The perfect Solution for your printing worklow
ESSENTIAL FEATURES
Print according to standards (e.g. ISO 12647-7)
Production of validation prints
Unique screening technology for homogeneous half tones
Adobe PDF Print Engine ensures compatibility with leading creative applications
Spot color management (Pantone support, spot color replacement)
Support of cutting systems
Special features for special applications: Mock-up production, transfer printing, label printing
Media Device Synchronization included ("reset" your OKI to a defined standard)
Use up to 20 Hotfolders with individual settings
Maximum efficiency with nesting & tiling
BENEFITS FOR ALL EDITIONS
Turn your OKI printer into a digital print-on-demand center
Produce small print runs and production batches on demand, in a cost-efficient, color-accurate manner
Enjoy performance and print quality from a leading software brand
Save time and material by creating mockups and validation copies of your printed products
Open up new application areas with healthy margins: textile and label printing
Discover our Productionserver for OKI Editions
THE BEST CONFIGURATIONS FOR YOUR OKI PRINTER
PRODUCTIONSERVER FOR OKI

PRO 4C/5C
Sophisticated, color accurate printing
Supports CMYK+W printers (OKI Pro 9541, 9542)
White overprinting and underprinting
Different modes for white creation
Transparent areas can be spared from white printing (optional)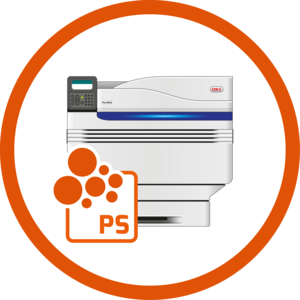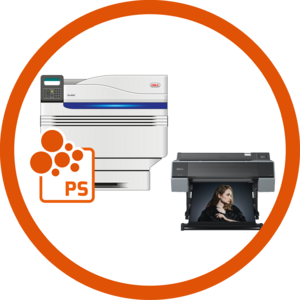 PRODUCTIONSERVER FOR OKI

HYBRID PRINTING EDITION
Drive the OKI Pro 9000 series plus a large format printer from the list of ColorGATE's supported Cat. 1 devices
Produce matching prints on both the OKI and the LFP device
Broad choice of printer models (i.e. Epson, Canon, HP, Ricoh and more)
Produce validation proofs for large format print products
Save time and costly large format consumables!
PRODUCTIONSERVER FOR OKI

PRINT THEN CUT EDITION
Drive the OKI Pro 9000 series printer plus cutting system from ColorGATE's list of supported devices
Generate cutting marks, positioning marks and barcodes directly in Productionserver
Automate the production of mock-ups for pitches & testing
Print white under cutting marks for transparent, reflective or colored substrates
Includes ColorGATEs Print & Cut Module, a driver for a cutting system and Proof Standard Digital Module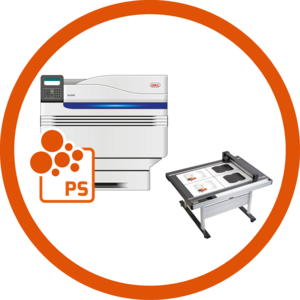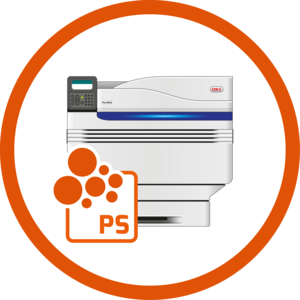 PRODUCTIONSERVER FOR OKI

DIGITAL SMART SCREEN TRANSFER EDITION
Enables 3 exciting applications for garment printing:

Fully digital CMYK+W print on transfer media
CMYK printing with OKI 9541WT on transfer film, plus creation of screen printing film for white underbase
Production of a set of screen printing stencils with Exostencil media
PRODUCTIONSERVER FOR OKI

LABEL PRINTING EDITION
Turns the OKI 1040/1050 into a versatile, highly efficient print-on-demand label production solution
Drives the OKI narrow web printer & cutting systems
Supports "endless printing" and Start-stop-start printing
Collect multiple jobs in a container to print on a roll without interrupting the print for cutting
Includes ColorGATEs Print & Cut Module and Proof Standard Digital Module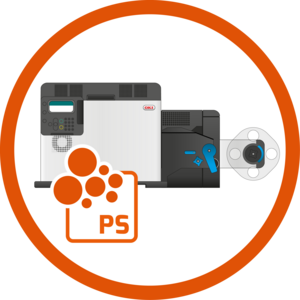 Take on-demand label printing to the next level!
The OKI 1040 and 1050 are compact and convincing solutions for the digital production of labels. Combined with ColorGATE Productionserver for OKI Label Printing Edition, you also benefit from numerous features that help you getting the best out of your label production workflow.
Start on-demand label production with full color label printing, including accurate brand and spot colors. Our solutions also support roll-to-roll media, uncut and pre-cut (kiss-cut) material. Also you benefit from various features that are exclusively available at ColorGATE, like the possibility to produce several orders on one roll and endless printing.
MORE SPECIAL FEATURES: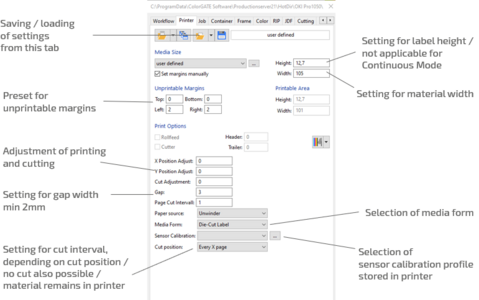 FLEXIBLE LABEL POSITIONING
Margins
Position
Gap Witdh
... and more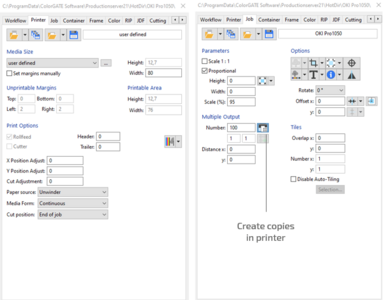 EASILY CREATE MULTIPLE COPIES
The number of Copies
Scaling
Rotation
Endless printing & bordure printing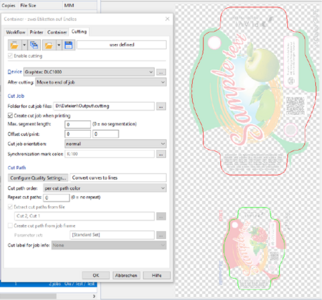 COMBINE TWO LABELS IN ONE CONTAINER
Flexibly place two labels in one container
Cut path handling for both labels included
This also works on pre-cut media
DISCOVER OUR PRODUCTIONSERVER FOR OKI EDITIONS