ALWAYS ON THE SAFE SIDE - WITH COLORGATES VALUE PACK
Maintaining continuous and economical production while staying on the cutting edge of technology can be quite a challenge. One that many print producers face. Add in a support problem and you can lose time, money and, in the worst case, have to buy new software or restructure your workflow.
A Value Pack, our software maintenance contract, helps you do that:
You get access to our team of experts via web support. Don't let bugs stop you from producing.
You get free updates. Each new version comes with a lot of features, and you get them immediately.
Want to test a new module? Or change your driver? All included in Value Packs! And if you have a new device, you can change your driver (within the current category) for free!
Software is not a one-time investment. Keep your production ahead of the curve and maximize your ROI with the latest technology.
If you want to know more about Value Packs - or renew your Value Pack:

WHY YOU SHOULD HAVE A VALUE PACK
QUICK WEB SUPPORT
When you have a support case you need fast help - after all, every minute of downtime costs a lot of money.
You can reach our expert support quickly and easily via web tickets. A whole team takes care of your request - so you get your production running again as soon as possible.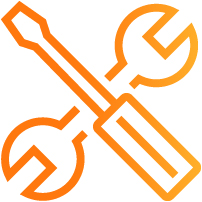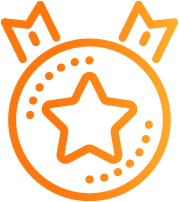 LATEST TECHNOLOGY
Software and hardware change quickly these days. It's not easy staying on top of the race.
With a Value Pack, you always have the latest software, you can test new features for free and change your driver, if you want to work with a new device.
Be the "latest and greatest" - with a flawless production at all times.
COST CONTROL
Maximizing your ROI is only possible if you have control over your costs, even when it comes to support issues.
A Value Pack comes with a regular fee - and backs you up in any situation.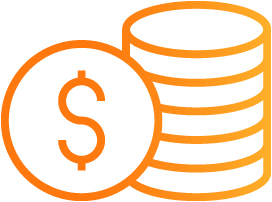 FIND THE RIGHT VALUE PACK FOR YOU
You can choose your Value Pack from a variety of options. The different variants and what they offer you can be found below in the table.
We also offer a licensing option that includes the Value Pack: the Subscription License. Here you pay a yearly amount to use our software - maintenance, support and all other benefits of the Value Packs are included.
Which Value Pack is right for you?
Thomas Kirschner explaining why you should have a Value Pack
You already have software from us and are not sure if your Value Pack is still active? Just log in to the service site, click on "Account & Licenses" in the menu and check the expiration date of your Value Pack in the "Licenses" tab.
YOUR VALUE PACK OPTIONS
YOU MIGHT ALSO BE INTERESTED IN