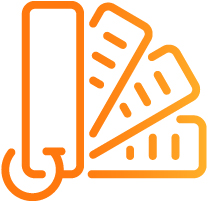 CONSISTENT COLORS
EASY RE-PRODUCTION AND COLOR MATCHING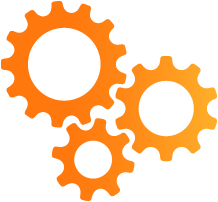 STANDARDIZATION & AUTOMATION
DETECT & CORRECT COLOR DEVIATIONS - AUTOMATICALLY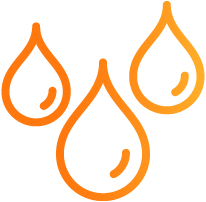 DYNAMIC INK SAVING
SAVE MONEY & KEEP VISUAL QUALITY
PERFECTING THE PALETTE: COLOR QUALITY IN DIGITAL PRINTING
Color quality directly impacts the visual appeal and aesthetic quality of printed materials. Vibrant, accurate colors make images and designs come to life, capturing the viewer's attention and conveying the intended message effectively. Whether it's a marketing brochure, product packaging, brand colors, a shirt or a surface decoration, the visual impact of well-matched colors cannot be understated.
Color quality is paramount in digital printing for a multitude of reasons, each of which has a significant impact on the final output and overall efficiency of the printing process. Whether it's for reproduction on the same device, different devices, or across various production sites, color quality plays a pivotal role in achieving consistent and reliable results.
With ColorGATE you get a variety of tools helping you to manage your colors. Our Productionserver is equipped with a strong color management engine you can adjust to your needs. Discover your options below.

SIMPLIFY YOUR COLOR JOURNEY
EASY RE-PRODUCTION
Especially when it comes to re-producing, color matching can be quite complicated. Imagine a customer wants another batch of former printed designs. You need to make sure that your results will be the same. No matter, if you print again on the same printer, on a different printer or even in a different production site. At ColorGATE we call this 3xP2P color matching.
Print to print: You achieve the same result when you re-produce a design on the same printer later on.
Printer to printer: Match the results on two or more different printers.
Plant to plant: You do not always produce at the same location. With ColorGATE you can still match your colors - even without sending a physical sample.
Getting your colors right underpins the effectiveness and success of various printing applications, making it a top priority for both businesses and individuals seeking high-quality printed materials.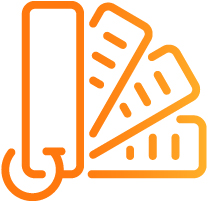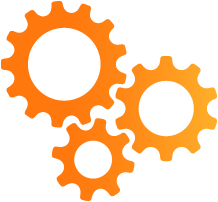 STREAMLINE, STANDARDIZE, SUCCEED
Standardization and automation are essential in digital printing, especially when it comes to maintaining premium color quality:
Consistency: Standardization ensures that colors in digital prints remain consistent, meeting customer expectations every time.
Error reduction: Automation quickly detects and corrects color deviations, reducing human error and ensuring accuracy.
Efficiency and cost savings: Automation streamlines the printing process, resulting in improved efficiency, faster turnaround times and cost savings.
Meet standards: Standardization helps maintain industry-specific color standards, which are critical to brand identity and reputation.
Customer Satisfaction: Delivering high-quality, accurately colored prints increases customer satisfaction, builds trust, and fosters long-term relationships.
With standardization and automation you ensure consistent, accurate color reproduction that benefits both you and your customers.
ColorGATE offers various tools for automated color correction. Check out our Fingerprint technology as well as Color Correction Loop Module.
Dynamic Ink Saving: Elevate Quality, Slash Costs!
Our dynamic ink-saving technology preserves top-tier color quality while slashing ink costs by up to 30%. Unlike standard solutions, Ink Saver individually analyzes each print job to ensure optimal ink savings without compromising on visual excellence. Say goodbye to concerns about design quality and take control of your bottom line.
Reduced ink consumption isn't just about saving on costs; it's about process optimization too. With Ink Saver, your production becomes more stable, drying times shorten, and job completion accelerates. Your team benefits from smoother workflows, and customers appreciate faster turnaround times.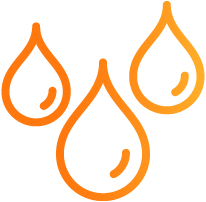 THIS MIGHT ALSO BE INTERESTING FOR YOU