The correct colors for your design
The print matches your vision
You do not need expensive technology
No special color management knowledge necessary
You subscribe to the software at a favorable price
Optionally, you can also measure the reference (spectrophotometer required) and send it digitally to the printer
With ColorGATE ColorEqualizer Design you, as a creative designer, make your color vision the benchmark for production.

You have full control over your designs!
Create the reference for later production printing using a simple inkjet printer. Adjust your design until it's exactly how YOU want it. Then send your print provider data that they can handle.
Watch our video to learn more about the highlights of ColorEqualizer!
Get your Demoversion:
Find out why you should use ColorEqualizer!
Find the right colors for your design
Make sure your design is printed as you want it
You will be happy with the result - so will your customers!
Davinder Madaher, freelance designer, tells you why ColorGATE's ColorEqualizer is the best solution for every textile designer.
Check out our video.
How do I pass on my print data?
Whether it's floral patterns, exotica, illustrations, textures - three simple steps ensure your design prints right:
You create your design in your familiar application, tweak it, and print it out on your printer until it looks the way you want it to.
ColorEqualizer determines the key colors your design is based on and creates a control strip from these colors that you print along with it - your design with the special control strip has now become the reference for the production process!
You hand over the control strip together with the design to the production department. There, ColorEqualizer Production ensures that the production print matches your reference.
Do you want to try ColorEqualizer right away? Then download your demo version directly, which you can test for 14 days without any restrictions!
And don't forget to contact your print shop about ColorEqualizer, because color-correct production only works if our ColorEqualizer Production is used there!
Download your demo version here:
COLOREQUALIZER - Our versions compared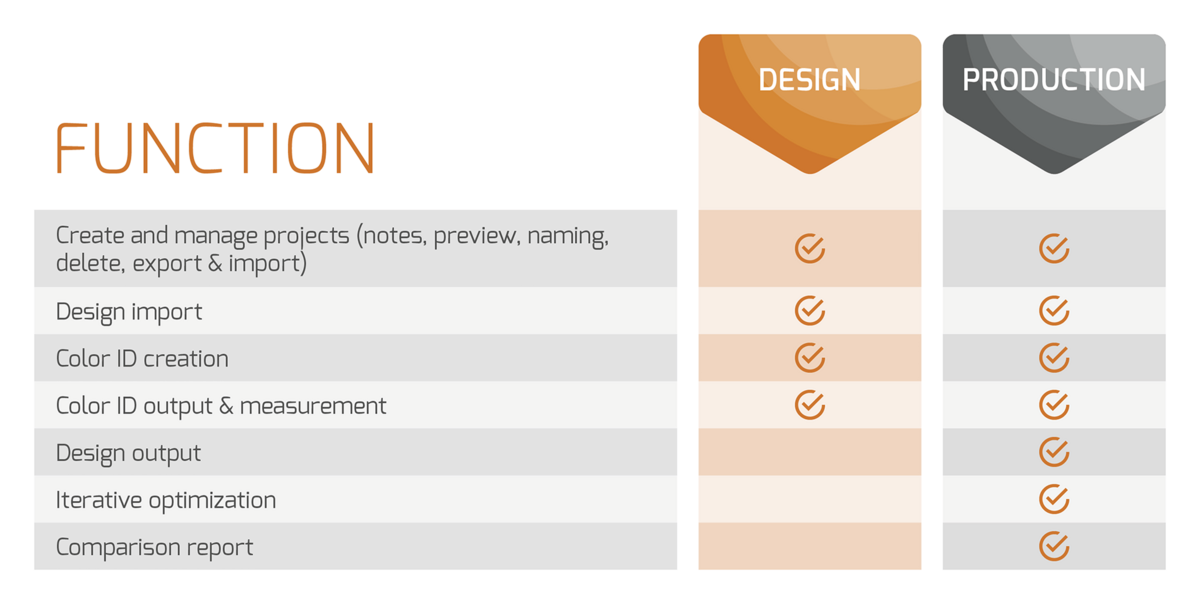 Operating systems (64-Bit)
Microsoft Windows 8.1
Microsoft Windows 10
MacOS 11 (Big Sur) or later
Note: MacOS is only supported with Intel CPUs. Apple devices with ARM-based processors are currently not supported.